EAIA.IO :
(E)
lectronic
(A)
rtificial
(I)
ntelligence
(A)
ddress
. (I)
nput
(O)
utput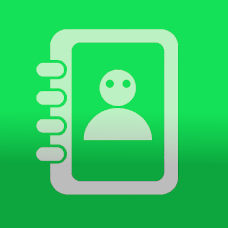 Addresses Managment, contacts, information and datas. This secure platform is based on servers in Switzerland. It allows you to easily store data with the help of
AI
[Artificial Intelligence]
. You can thus view your information anywhere in the world. Simple and easy to use, accessible to everyone.
Free
This version Address makes it easy to memorize all the information of your contacts. You can quickly find the information, addresses you want
Profesional
This version allows freelancers, professionals to find easily and quickly many addresses, informations of your contacts, your customers, ...
Business
This version for business allows you and all your employees to easily and quickly find all the information stored on your customers, suppliers or contacts. It also allows accounting for creditors and debtors. You can also manage the goods: Quantities and prices
---